Home / Plants
Plants
This item is only available for Canadian orders.
This title is a part of the series
Plants Around Us Series
Please install the latest version of Adobe Flash Player to view this content!

Request Preview Access

Catalogue Number: 110242DV
Producer: Visual Learning Systems
Subject: Science
Language: ENGLISH
Grade Level: K - 3
Country of Origin: U.S.
Copyright Year: 2012
Running Time: 10




What exactly is a plant? This colorful program explains to students the difference between living and nonliving things as well as what a plant is, where plants live, and the different types of plants they might be familiar with. Concepts and terminology: algae, ferns, living things, moss, nonliving things, plants, soil, trees, vegetables.

The DVD includes 10-12 minute video, each with a chapter index, subtitles, Teacher's Guide, labeled slides, and glossary.
Related Titles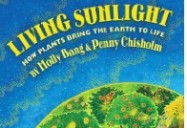 Living Sunlight: How Plants Bring the Earth to Life
Caldecott Award-winning children's writer and illustrator Molly Bang and MIT professor Penny Chisholm explain solar energy and photosynthesis in terms children...
View This Title
Nutmeg Media
211077DV
Activities of Plants
Several important activities including photosynthesis, reproduction, growth and germination are investigated in this video. Students will learn how these...
View This Title
Visual Learning Systems
110072DV