Home / Communicating with Tact, Candor & Credibility
Communicating with Tact, Candor & Credibility
This item is only available for Canadian orders.
Request Preview Access

Catalogue Number: 200209
ISBN number: 1-55740-514-X
Producer: Learning Seed
Subject: Career Education
Language: English
Grade Level: 9 - Post Secondary
Country of Origin: U.S.
Copyright Year: 2008
Running Time: 19
Closed Captions: Yes



Guide Available:
200209.pdf


This program demonstrates how to use diplomacy to successfully communicate with co-workers, team members, and supervisors. Learn how to understand different conversational roles: the escape artist, the judge, the scientist, the beggar, the commander.

Communicating With Tact, Candor & Credibility covers topics including: rephrasing: making "talking points" tactfully; what to say: the art of scripting; lightweight speech patterns; and jargon-filled corporate speak.

This engaging program shows you how to connect with co-workers, team members and supervisors and gives you a four-step method to present your point of view with tact and diplomacy. Learn how to say "no" to the boss while minimizing conflict, maintain your composure with the coworker who's "in your face" and use "prompt and paraphrase" when the boss issues a vague angry criticism.
Reviews:
"A beneficial tool for teenagers who will be entering the workplace." - School Library Journal
Related Titles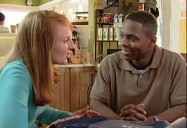 The Art Of Listening
An up-to-date version of the all time best selling classic! Teach the seven laws of better listening! A coffee shop provides the setting for two college...
View This Title
Learning Seed
200188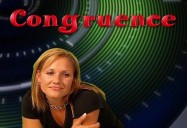 Body Language I: Beyond Words
Some of your students may be bilingual and some may have taken a course in Spanish, Latin, or Japanese. But are any of them fluent in Kinesics? Kinesics is the...
View This Title
Learning Seed
200210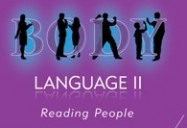 Body Language II: Reading People
When we read a billboard, its message is usually larger than life and quite clear. Is it possible to read people's thoughts and feelings just by looking at...
View This Title
Learning Seed
200211