Home / Engaging Resumes & Cover Letters: How to Hook the Job You Want
Engaging Resumes & Cover Letters: How to Hook the Job You Want
This item is only available for Canadian orders.
This title is a part of the series
Career Compass Expedition Series
Request Preview Access

Catalogue Number: 200276
ISBN number: 1-55740-589-1
Producer: Learning Seed
Subject: Career Education
Language: English
Grade Level: 9 - Post Secondary
Country of Origin: U.S.
Copyright Year: 2011
Running Time: 25
Closed Captions: Yes



Guide Available:
200276.pdf


A resume is so much more than a list of skills, education and work history. With the cover letter, it is an integral part of making a good first impression. Hear job seekers and hiring managers discuss how they view and judge resumes and cover letters. Students learn how to make theirs stand out in a professional manner and how to present their skills creatively. Discover how to edit a resume and craft a cover letter for the specific job you're seeking.
Related Titles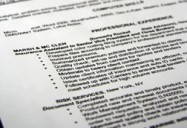 Resumes: A How-To Guide
Jeff wants to work in the information technology field. Cindy dreams of being a gourmet chef. Over the course of this program, these students learn how to...
View This Title
Films Media Group
010380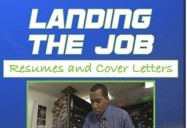 Resumes & Cover Letters: Landing the Job Series
The resume and cover letter are two very powerful papers for job seekers. In Resumes & Cover Letters, Trey continues his journey by teaching viewers how to...
View This Title
Linx Educational
230040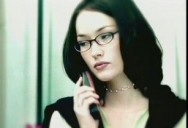 Making a Good Impression: Resumes, Interviews & Appearance
In a fast-paced world of emails and text messaging, it's easy for young people to forget the importance of concise business writing with a courteous...
View This Title
Human Relations Media
600302