Home / White Water
White Water
This item is only available for Canadian orders.
Written by Michael Bandy and Eric Stein
Illustrated by Shadra Strickland
Authors Bandy and Stein created this story from one of Bandy's childhood memories of being prohibited from drinking from a water fountain reserved for whites only. Set in the South in the early Sixties, White Water tells how a young black child, Michael, hates the taste of the water from the colored water fountain, and becomes obsessed with finding out what white water tastes like. One day he manages to sneak downtown to find out. As he partakes of the forbidden fruit, which tastes asbad as the water he is allowed to drink, a white woman sees him and yells, Boy, you know you don't belong here! Michael, startled and afraid, falls, but then has an epiphany:Lying on the ground, all I could see was the pipe. I'd never seen it from that angle before. The same pipe fed both fountains! Two fountains. Two signs. But the same water in both!
Related Titles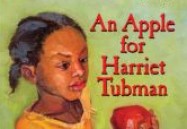 An Apple for Harriet Tubman
Children learn about Harriet Tubman, beginning with her life as a child slave and including her escape to freedom, her legendary role as a "conductor" on the...
View This Title
Nutmeg Media
211053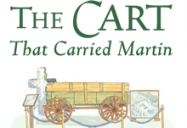 The Cart That Carried Martin
A unique retelling of Martin Luther King Jr.'s funeral, focusing on the cart used to transport his coffin through the streets of Atlanta, Georgia, from...
View This Title
Nutmeg Media
211110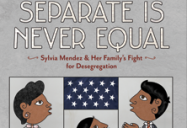 Separate is Never Equal
Sylvia Mendez and Her Family's Fight for Desegregation. A touching account of one family's quest for equality in America. By Duncan...
View This Title
211121