Home / Out on the Prairie & Deep in the Swamp
Out on the Prairie & Deep in the Swamp
This item is only available for Canadian orders.
By Donna M. Bateman
Children explore two very different ecosystems in this two-part program that uses the rhyming pattern of the traditional tune "Over in the Meadow" to describe each habitat. Out on the Prairie introduces the mixed grass prairie. Deep in the Swamp focuses on Florida's verdant and diverse Okefenokee Swamp. Both use a basic counting and adding motif from 1 to 10. Includes additional facts about the flora and fauna of each ecosystem.
Includes a bonus Math Skills Review.
(2 Programs on 1 DVD)
Related Titles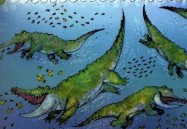 Counting Crocodiles & Monster Math
Counting Crocodiles by Judy Sierra, ill. by Will Hillenbrand Monster Math by Anne Miranda, ill. by Polly Powell Math is fun, fun, fun in two delightful,...
View This Title
Nutmeg Media
211073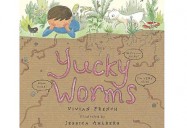 Yucky Worms
By Vivian French Illustrated by Jessica Ahlberg Here's to nature's recyclers! On a visit to his grandmother, a young boy is revolted by the "yucky" worm...
View This Title
Nutmeg Media
211097