Home / Getting The Job: Cover Letters, Interviews, and Job Offers
Getting The Job: Cover Letters, Interviews, and Job Offers
This item is only available for Canadian orders.
This title is a part of the series
Get Hired and Go: The Complete Guide To Getting a Job and Doing It Right
A job search is like climbing a mountain. With the summit in sight you must become more focused than ever, because the final steps are the trickiest and, potentially, the most satisfying. This program guides viewers through that last push, from crafting a cover letter around a specific employer's expectations to the range of responses a bona fide job offer might warrant. Viewers learn about the structure of an effective cover letter and encounter real-world examples of cover-letter strategies. Tips on preparing for an interview (from dressing properly to overcoming nervousness) are followed by a dramatization of how a typical interview might play out, as well as several challenging questions an applicant can expect and ask. The video's final portion covers guidelines for smart salary negotiations and other helpful criteria for accepting or declining an offer of employment.
Related Titles
Resumes & Cover Letters for Job Hunters with a..
The cover letter and résumé are two very powerful papers, especially for job seekers with a criminal record. How do you write a document that sells your...
View This Title
Linx Educational
230043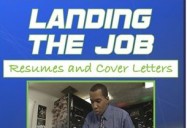 Resumes & Cover Letters: Landing the Job Series
The resume and cover letter are two very powerful papers for job seekers. In Resumes & Cover Letters, Trey continues his journey by teaching viewers how to...
View This Title
Linx Educational
230040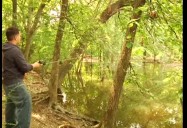 Engaging Resumes & Cover Letters: How to Hook the Job You Want
A resume is so much more than a list of skills, education and work history. With the cover letter, it is an integral part of making a good first impression...
View This Title
Learning Seed
200276