Home / 5 Tips for Healthy Eating on the Go
5 Tips for Healthy Eating on the Go
This item is only available for Canadian orders.
Please install the latest version of Adobe Flash Player to view this content!

Request Preview Access

Catalogue Number: 394376
Producer: Films Media Group
Subject: Family Studies/Home Economics, Guidance, Health
Language: ENGLISH
Grade Level: 7 - Post Secondary
Country of Origin: U.S.
Copyright Year: 2012
Running Time: 23




School, sports, work, social obligations—you have a lot to do. In order to get it all done you need energy, but preparing optimal meals is time-consuming. So where do you get the energy to keep up with your busy schedule—without resorting to fast/junk food? This program answers that question with five practical tips for healthy eating in a fast-paced lifestyle: plan ahead, don't skip breakfast, learn to read food labels quickly, snack smart, and eat out wisely. Expert commentary is provided by a registered dietitian, a healthy living coordinator, and a health officer—and pop quizzes reinforce the learning.
Related Titles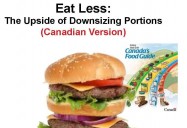 Eat Less: The Upside of Downsizing Portions (Canadian Version)
The portions we consider normal have expanded, and so have our waistlines. This program explores the Canada Food Guide recommendation to eat less and avoid...
View This Title
Learning Seed
200322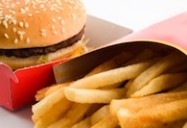 Salt & SoFAS DVD Set
In "Pass On The Salt," students learn to suss out sodium in foods, and how to reduce their intake. When a third of Americans have hypertension, the USDA's new...
View This Title
Learning Seed
200309