Home / Fashion Design Careers: Do You Have What It Takes?
Fashion Design Careers: Do You Have What It Takes?
This item is only available for Canadian orders.
Please install the latest version of Adobe Flash Player to view this content!

Request Preview Access

Catalogue Number: 430175DV
Producer: Learning ZoneXpress
Subject: Family Studies/Home Economics
Language: ENGLISH
Grade Level: 6 - 12
Country of Origin: U.S.
Copyright Year: 2012
Running Time: 22
Closed Captions: Yes



Guide Available:
430175.pdf
Do you have what it takes to be a fashion designer? Join eight up-and-coming fashion designers as they discuss the characteristics, traits, and skills needed to make it in the fashion industry. Candid interviews with young designers tackle questions about careers in fashion design, including:
What It Takes: What traits do you need to have?
Inspiration: Where do designers get ideas?
The Tough Stuff: What are the realities of being a fashion designer?
Success and Joy: What success have the designers received? Why do they love doing what they do?
Related Titles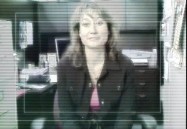 Confessions Of A Fashion Designer
The formal dresses of DeBora Rachelle Designs have been worn at major award programs and formal dances all over the world. Learn what it takes to be a...
View This Title
Learning ZoneXpress
430043DV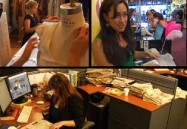 Jobs in Clothing, Textiles & Fashion: Career Compass
Many different people work in clothing and fashion - and they're not all cut from the same cloth! Each professional plays a very different role in transforming...
View This Title
Learning Seed
200249DV