Home / Pharm Parties: A Lethal Mix
Pharm Parties: A Lethal Mix
This item is only available for Canadian orders.
Please install the latest version of Adobe Flash Player to view this content!

Request Preview Access

Catalogue Number: 600466DV
Producer: Human Relations Media
Subject: Health
Language: ENGLISH
Grade Level: 9 - Post Secondary
Country of Origin: U.S.
Copyright Year: 2008
Running Time: 20
Closed Captions: Yes


One of the newest and most frightening trends in teen drug experimentation are so-called "pharm parties"—where teens gather at someone's home, drop an array of pharmaceuticals (like Vicodin, Oxycontin or Xanax) into a bowl, then consume handfuls of this dangerous "trail mix." This eye-opening program allows viewers to hear from teens who nearly died after participating in pharm parties, as well as medical experts who identify the dangers of taking any medicines not specifically prescribed for you. Narcotics officers with first hand experience of pharm party overdoses give vivid descriptions of documented incidents. Viewers also learn what really happens when a human stomach is pumped as a last resort to avoid drug overdose. Program clearly demonstrates the extreme dangers of this rapidly escalating form of prescription drug abuse.

Includes: DVD, teacher's resouce book and student handouts with pre/post test.
Related Titles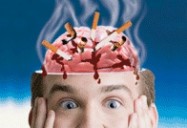 This Is Your Brain on Tobacco: A Research Update
Program takes viewers inside a brain lab to show the latest research about the effects of nicotine on the brain. A neuroscientist explains how smoking affects...
View This Title
Human Relations Media
600465DV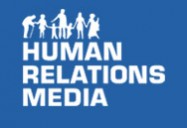 Substance Abuse PowerPoint Pack
Derived from our popular Overhead Transparencies Pack, this extensive CD provides more than 130 animated PowerPoint slides. Perfect for classroom presentation...
View This Title
Human Relations Media
600485PP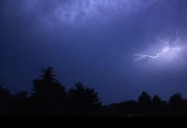 Storm Life
Storm Life Follows two best friends broken apart by a horrible accident. After a high school graduation party, Gary Knight (Matt Bosko) gets behind the wheel...
View This Title
Insomnia Productions
IPL000DV