Home / Me and My 500 Friends: Staying Safe on Social Networks
Me and My 500 Friends: Staying Safe on Social Networks
This item is only available for Canadian orders.
Please install the latest version of Adobe Flash Player to view this content!

Request Preview Access

Catalogue Number: 600569DV
Producer: Human Relations Media
Subject: Social Media
Language: ENGLISH
Grade Level: 7 - 12
Country of Origin: U.S.
Copyright Year: 2011
Running Time: 20
Closed Captions: Yes




This timely program provides teens with an essential safety primer on using social networks such as Facebook. Through interviews with experts and real-life young people, teens learn that social networks can be a useful tool for communication and connection, but also pose significant risks. Experts discuss how harmful rumors can be spread quickly as well as the danger of cyberbullying, or harassment that occurs through the internet, cell phones, and other technology. The risks of "sexting," or posting sexually explicit images or materials online, are also covered. Viewers see how "phishers" and identity thieves can glean private information from what you post on social profiles; finally, the risk of encountering sexual predators is emphasized. The program provides important, easy-to-follow rules for keeping information and oneself safe while using social networks.

Includes: DVD, plus teacher's resource book, student handouts and pre/post tests in digital format.
Related Titles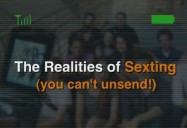 The Realities of Sexting: You Can't Unsend!
This DVD includes TWO videos: STUDENT PROGRAM - 24 min. Is it ever safe to send an intimate photo or explicit message on your cell phone? This program...
View This Title
Learning Seed
200280DV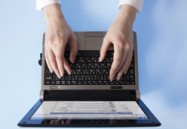 Think b4 u Post: Your Reputation and Privacy on Social Networking Sites
A person normally wouldn't shout out the details of a secret hookup or give a credit card to a total stranger and say "Max it out for me." Yet as this video...
View This Title
Films Media Group
394126DV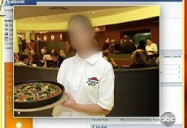 Dangers of Social Networking Video Clip Collection
No one doubts the power of social media to create positive connections among people who might otherwise never meet. But that same power has an ominous side. It...
View This Title
Films Media Group
394127DV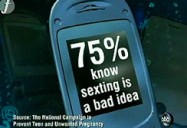 The Sexting Crisis Video Clip Collection
Immersed in technology and caught up in the impulse of the moment, a teenager sends a sexually explicit text message to one of his or her...
View This Title
Films Media Group
394128DV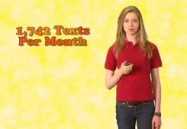 B Careful When U Txt: The Dangers of Texting and Sexting
A nasty rumor spreads through school with lightening speed. A bully's taunt reaches its target instantly. A young teen is caught "sexting" sending sexually...
View This Title
Human Relations Media
600526DV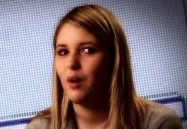 Dangers of Sexting: What Teens Need to Know
In a recent survey, one in five teens admitted to sending nude or semi-nude photos or videos and more than half said it was common for explicit photos and text...
View This Title
Human Relations Media
600532DV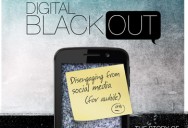 Digital Blackout - Disengaging from Social Media (for awhile)
Like time-warping to 1995, what would it be like for your students to go back to an era of no e-mail, no Facebook or Twiitter? Could they do it? Could you do...
View This Title
Twisted Scholar
GUM003DV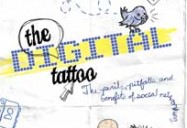 The Digital Tattoo: The Perils, Pitfalls and Benefits of Social Networking
A full-faceted video that addresses the issues, challenges, dangers, and the benefits, for young people in joining Facebook, Twitter, Google+, and other social...
View This Title
Twisted Scholar
GUM004DV