Home / Everything You Need to Know about Tobacco in 22 Minutes
Everything You Need to Know about Tobacco in 22 Minutes
This item is only available for Canadian orders.
This title is a part of the series
Everything You Need to Know about Drugs in 22 Minutes Series
Please install the latest version of Adobe Flash Player to view this content!

Request Preview Access

Catalogue Number: 600589DV
Producer: Human Relations Media
Subject: Health
Language: ENGLISH
Grade Level: 7 - Post Secondary
Country of Origin: U.S.
Copyright Year: 2012
Running Time: 22
Closed Captions: Yes



Guide Available:
600589LP.pdf
This riveting and information-packed video provides a summary of everything students need to know about the dangers of using tobacco. Vividly illustrates the health effects of smoking using interviews of smokers ravaged by cancer, heart disease and lung disease. Identifies the toxic chemicals inhaled in every puff of cigarette smoke, including benzene, arsenic, cyanide, pesticides, carbon monoxide, and ammonia. Details the latest research on the effects of nicotine on the brain and discusses the new scientific findings that nicotine is even more addictive than cocaine. Shows how tobacco companies target young smokers to hook them while they're young and keep them hooked. Includes interviews with young smokers who describe how they got addicted to tobacco and why it is so difficult to quit. Presents quitting strategies of teens who have succeeded in kicking the habit.
Includes:
22 minute DVD, Research-Based, teacher's resource book and student handouts with pre/post test, and bonus lesson plans in digital format.
Related Titles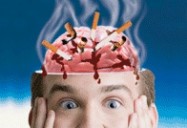 This Is Your Brain on Tobacco: A Research Update
Program takes viewers inside a brain lab to show the latest research about the effects of nicotine on the brain. A neuroscientist explains how smoking affects...
View This Title
Human Relations Media
600465DV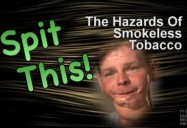 Spit This! The Hazards of Smokeless Tobacco
Give your students the facts to counter the recent 30% rise in male adolescent smokeless tobacco use. Program combines an engaging narrative storyline with...
View This Title
Human Relations Media
600515DV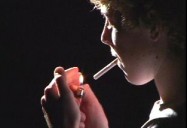 Tobacco and Death: Perfect Together
Documentary interviews of real people whose lives have been ravaged by tobacco use are intertwined with actual images of diseased lungs, damaged hearts, and...
View This Title
Human Relations Media
600388DV