Home / When You Feel Left Out
When You Feel Left Out
This item is only available for Canadian orders.
Guide Available:
600609 Guide.pdf
All kids feel hurt when they are ignored or excluded whether at home, at school, on the sports field, or within a group. This engaging video and print curriculum explores true-to-life scenarios in which upper elementary students experience the disappointment and sadness of being left out. It teaches students specific skills to use when they feel left out, how to express their emotions using I statements and how to take positive actions to help them feel better.
The program includes a comprehensive Teacher's Resource Book written by a certified Special Education teacher. The guide includes a Differentiated Lesson Plan and extension activities to accompany the video.
Includes: Research-Based video, plus teacher's resource book with differentiated lesson plan, student handouts and pre/post test in digital format.
Related Titles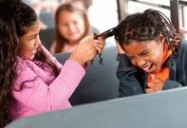 Frenemies: Unhealthy Friendships and What to Do about Them
What is a frenemy? How can you recognize a frenemy? How can a frenemy hurt you? Can you fix a relationship with a frenemy? When do you walk away from a...
View This Title
Human Relations Media
600610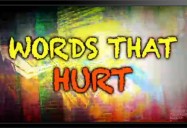 Words That Hurt
"Sticks and stones may break my bones, but words will never hurt me!" Every kid knows this old nursery rhyme is just not true. Words do hurt. This...
View This Title
Human Relations Media
600608