Home / The Nine Signs of Internet Addiction
The Nine Signs of Internet Addiction
This item is only available for Canadian orders.
The purpose of this program is to raise awareness of the growing problem of internet and cell phone addiction. Several teens describe their experiences of playing on-line games for hours at a time, using cell phones to communicate with friends and spending endless hours on social networks. The video addresses nine signs, developed by Dr. David Greenfield of the Center for Internet and Technology Addiction, where viewers can better understand if they are at risk for addiction. For each sign the program describes ways to address and reverse course.
Includes: DVD, plus teacher's resource book, student handouts and pre/post tests in digital format.
Related Titles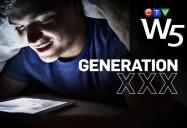 Generation XXX: W5
W5's Victor Malarek investigates the long-term effects that sexually-explicit images found on the internet can have on young lives. The addictive and endless...
View This Title
CTV
CTV666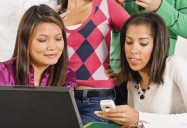 DIGITAL SMARTS: Protecting Your Online Reputation and Safety
Cyber safety has become one of the most important topics for students to understand and master. This engaging video program encourages students to think...
View This Title
Human Relations Media
600606