Home / Opioids: Addiction, Overdose and Death
Opioids: Addiction, Overdose and Death
This item is only available for Canadian orders.
This program, aimed at middle school and high school students clearly describes the dangers of prescription based opioids which have been affecting thousands of youth nationwide and has caused thousands of overdoses and many deaths. Four young users talk about how they first started on drugs like Oxycodone or Percocet, and then spiraled down into using heroin, morphine, fentanyl and others.
Includes: DVD, plus teacher's resource book, student handouts and pre/post tests in digital format.
Related Titles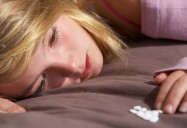 Opioids Epidemic: How I Became A Heroin Addict
With approximately 28,000 overdose deaths a year it's very clear that America has a serious opioid problem. Add to that the recent sudden death of megastar,...
View This Title
Human Relations Media
600669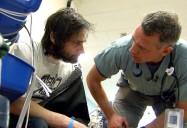 48 Hours: Lessons from Vancouver in Canada's Opioid Crisis - W5
W5's Jon Woodward investigates Canada's growing fentanyl epidemic at ground zero - Vancouver's Downtown Eastside. Woodward spends the 48 hours after "welfare...
View This Title
CTV
CTV715