Home / Cuan Law - Aquateam Series (Episode 12)
Cuan Law - Aquateam Series (Episode 12)
This title is a part of the series
Aquateam Series
Please install the latest version of Adobe Flash Player to view this content!

Request Preview Access

Catalogue Number: AR069EDV
Producer: Arcadia Entertainment Inc.
Subject: Archaeology, Science, Travel
Language: ENGLISH
Grade Level: 5 - 9
Country of Origin: Canada
Copyright Year: 2009
Running Time: 52




The Aquateam voyages to the real Treasure Island aboard the world's largest sailing trimaran.
Related Titles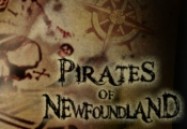 Pirates of Newfoundland (W5)
Pirate lore has long been in the spotlight, with Hollywood capitalizing on the fascination. Many believe the greatest pirate of all time was a man named Peter...
View This Title
CTV
CTV491DV