Home / On Their Own (W5)
On Their Own (W5)
Request Preview Access

Catalogue Number: CTV341
Producer: CTV
Subject: Health
Language: English
Grade Level: 9 - Post Secondary
Country of Origin: Canada
Copyright Year: 2006
Running Time: 20





A group of young people with disabilities embark on a three-week summer camp program at Ryerson University called The Independence Program. They learn valuable life skills so they can one day achieve their individual goals of leaving the family nest and living an independent life. As camp draws to a close, many of these young adults realize that they've learned much more than the tools for living independently - they've discovered new and surprising things about themselves.
Related Titles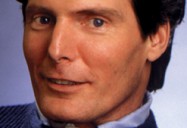 Without Pity: A Film about Abilities
"Disabled people are tired of being invisible, and are declaring their right to an equal chance at life." - Christopher Reeve This HBO documentary, narrated...
View This Title
Films Media Group
393608