Home / The Passion Of Cimolino (W5)
The Passion Of Cimolino (W5)
Please install the latest version of Adobe Flash Player to view this content!

Request Preview Access

Catalogue Number: CTV564
Producer: CTV
Subject: Art, Biography, Career Education, Drama
Language: ENGLISH
Grade Level: 9 - Post Secondary
Country of Origin: Canada
Copyright Year: 2012




The Stratford Festival is abuzz as it welcomes Sudbury native Antoni Cimolino as the next Artistic Director of North America's largest theatre company.
Related Titles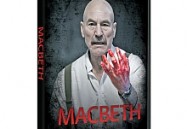 Great Performances: Macbeth
Director Rupert Goold adapts his gripping stage production of Macbeth - with Sir Patrick Stewart and Kate Fleetwood reprising their Tony-nominated performances...
View This Title
PBS Video
041299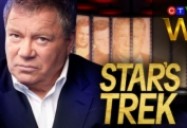 Star's Trek (W5)
While the swaggering, swashbuckling Captain James T. Kirk was the role that defined him, William Shatner has boldly gone where no man has gone before over his...
View This Title
CTV
CTV549