Home / The Throwaway Children: W5
The Throwaway Children: W5
Please install the latest version of Adobe Flash Player to view this content!

Request Preview Access

Catalogue Number: CTV565DV
Producer: CTV
Subject: Black History, Canadian Social Issues, Social Issues
Language: ENGLISH
Grade Level: 11 - Post Secondary
Country of Origin: Canada
Copyright Year: 2012
Running Time: 48




Victor Malarek investigates horrific stories of abuse and terror at a residential home that was supposed to protect vulnerable children. "THE THROWAWAY CHILDREN" explores a devastating cover-up spanning decades that includes allegations of physical, emotional and sexual abuse affecting orphaned and abandoned children.

Exclusive interviews with victims, plus documents obtained by W5, reveal that both the home and government knew about the serious mistreatment of the children.

In the hour-long investigative report, W5's Malarek meets with former residents of the Nova Scotia Home for Colored Children, set up by the province to accept orphaned and abandoned black children in 1921. The institution was intended to be a symbol of the black community's dreams and a place for hope. However, for many former residents it will always be home of their worst nightmares. The most horrific allegations are those of sexual abuse, with 20 former residents alleging sexual assault by two staff members at the home.

Nova Scotia's black community has long had a special, yet controversial place in the province. Many today are descendants of freed slaves given refuge at the time of the American Revolution. Despite being integrated into the province's political and social culture, Nova Scotia has, at times, also been called "the Mississippi of the North."
Related Titles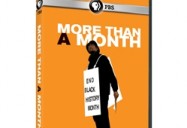 Independent Lens: More Than a Month
Shukree Hassan Tilghman, a young African-American filmmaker, sets out on a cross-country campaign to end Black History Month. Through this thoughtful and...
View This Title
PBS Video
041608DV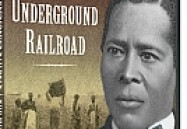 Underground Railroad: The William Still Story
This is the compelling story of William Still, one of the most unheralded individuals of the Underground Railroad, and details the accounts of black...
View This Title
PBS Video
041472DV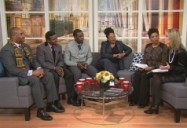 Black History: Canada AM
A panel of Black leaders discuss the role and history of the black community in Canada. The panel includes Don Meredith, Conservative Party of Canada; Michael...
View This Title
CTV
CTV591DV