Home / Digital Blackout - Disengaging from Social Media (for awhile)
Digital Blackout - Disengaging from Social Media (for awhile)
This item is only available for Canadian orders.
Please install the latest version of Adobe Flash Player to view this content!

Request Preview Access

Catalogue Number: GUM003DV
Producer: Twisted Scholar
Subject: Guidance, Social Media
Language: ENGLISH
Grade Level: 9 - Post Secondary
Country of Origin: U.S.
Copyright Year: 2012
Running Time: 18




Like time-warping to 1995, what would it be like for your students to go back to an era of no e-mail, no Facebook or Twiitter? Could they do it? Could you do it? Forhow long? Would it spark anxieties, or call on social skills rendered useless by the digital age? The Digital Blackout DVD tells the story of a school that conducted an experiment, challenging their student body and faculty to stow the social media and record their experiences. The Digital Blackout is eye-opening.

It showcases:
The astounding amount of time we devote to social media
The face-to-face frendships the internet has maybe devalued
The stress brought on by our relentless multi-taking
And (yes!) the benefits for a digital world that one rightly misses during a Blackout.
Includes: DVD, plus everything needed for a group to organize its own custom 1, 3 or 7 - day blackout.
Related Titles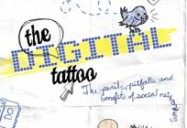 The Digital Tattoo: The Perils, Pitfalls and Benefits of Social Networking
A full-faceted video that addresses the issues, challenges, dangers, and the benefits, for young people in joining Facebook, Twitter, Google+, and other social...
View This Title
Twisted Scholar
GUM004DV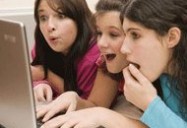 Me and My 500 Friends: Staying Safe on Social Networks
This timely program provides teens with an essential safety primer on using social networks such as Facebook. Through interviews with experts and real-life...
View This Title
Human Relations Media
600569DV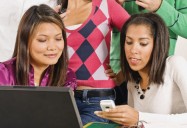 DIGITAL SMARTS: Protecting Your Online Reputation and Safety
Cyber safety has become one of the most important topics for students to understand and master. This engaging video program encourages students to think...
View This Title
Human Relations Media
600606DV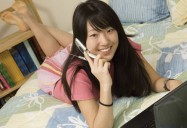 DIGITAL SMARTS: Behaving Ethically Online
Cyber ethics and respect for others online are critical skills to acquire for today's connected teens. The message of this teen-centered video is that all...
View This Title
Human Relations Media
600607DV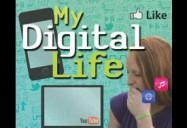 My Digital Life
My Digital Life explores the perils and possibilities of the brave new digital world. This thought-provoking video addresses issues of privacy and the digital...
View This Title
Learning ZoneXpress
430176DV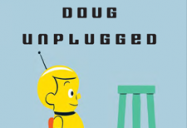 Doug Unplugged
By Dan Yaccarino With technology becoming a bigger and bigger presence in our lives, it may seem difficult to unplug. Kids have the same challenge, without...
View This Title
Nutmeg Media
211111DV