Home / Gods Acre
Gods Acre
This item is only available for Canadian orders.
Gods Acre is the story of a older Aboriginal man (Lorne Cardinal) being forced to adapt to a constantly changing world. Climate change has altered the way people live, bringing droughts and floods to previously unaffected areas. And yet, a man continues to live alone in the wilderness like his family before him. Even before global warming and it's catastrophic consequences, he was an outlier to society. His roots remained firmly planted in the customs his family passed on to him. However, every day the outside world's problems are landing closer to his doorstep. Water is rising and swallowing the land his cabin stands on. Now, he must abandon his birthplace or adapt to the new conditions.
Awards:
ImagineNative Film Festival – Best Canadian Short Film
Edmonton International Film Festival – Best Short Film
Danforth East Film Festival – Best Canadian Short Film
OFFICIAL SELECTION - Toronto International Film Festival 2016
Related Titles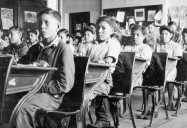 Residential Schools: Truth and Reconciliation in Canada (Educator's Package)
Indian Residential Schools are a part of our shared history in Canada. Prior to European contact, First Nations people had their own education system,...
View This Title
McIntyre Media Inc.
MCI086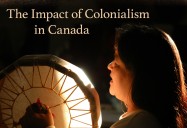 The Impact of Colonialism in Canada
Prior to the arrival of Europeans, First Nations people were a richly diversified, self-sufficient culture living in various areas of Canada. Much of that...
View This Title
LeMay Media
LM0010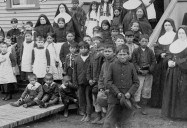 A Requiem for the Canadian Dream
A Requiem for the Canadian Dream is a new short documentary film by LeMay Media. The film explores the history and impact of the Canadian residential school...
View This Title
LeMay Media
LM0011