Home / Peace Out
Peace Out
This item is only available for Canadian orders.
Peace Out is the story of western Canada's magnificent Peace River, and the true on-the-ground costs of fuelling North America's unrestrained thirst for energy. The film takes an unusually penetrating look at the positions of industry, science, and the activist movement in what has been hailed as a thoughtful, clear-eyed exploration of an issue that always ends in costs, trade-offs, and (the) least bad options. This is not just another environmental advocacy film. Wilkinson examines the real benefits vs. the actual costs of a new mega dam, unregulated hydro-fracking, the Peace nuclear proposal, and the Tar Sands. Peace Out is a movie about the true costs of energy. An intelligent debate that leaves the viewer to decide what to believe.
Awards:
Admirably even-handed...concisely structured and free of alarmist rhetoric. - Adam Nayman, The Grid,Toronto
This isn't just another environmental advocacy film. Peace Out is a beautifully made film, visually dynamic with a great score and evocative, unexpected images of the planet's energy economy. It's a thoughtful, clear-eyed exploration of an issue that always ends in costs, trade-offs, and least-bad options. - Benjamin Aldrit, NS NewsThis is a generously inquisitive film, made with an open mind and a fierce sense of commitment. It's these two qualities that combine to make its conclusion so powerfully convincing. - Vancouver International Film Festival
Related Titles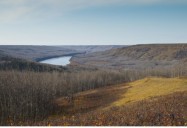 Dawson Creek: DocJam Series
Dawson Creek, in the words of its inhabitants, is a place of constant change. Located in eastern British Columbia, Dawson Creek is a remote and resource-rich...
View This Title
Canazwest
CPI001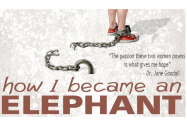 How I Became An Elephant
How I Became an Elephant is one girl's journey to inspire a movement.When Juliette West set out on a quest to educate herself she got far more than she...
View This Title
Indiecan Entertainment Inc.
ICE001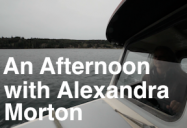 An Afternoon with Alexandra Morton
We sat down with marine biologist Alexandra Morton in her backyard to discuss her life, her predictions for the future of salmon in British Columbia, and her...
View This Title
Lewis Bennett
LBF000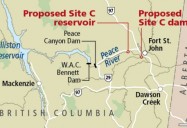 Out of Site: DocJam Series
During the 1970s, the Site C Dam mega-project was planned by BC Hydro. It is a project that would involve submerging around 4,500 hectares of Class 1 farmland,...
View This Title
Canazwest
CPI013