Home / Properties of Air
Properties of Air
This title is a part of the series
Plankton and Tube's Amazing Science Adventures Series
Please install the latest version of Adobe Flash Player to view this content!

Request Preview Access

Catalogue Number: MCI049DV
Producer: McIntyre Media Inc.
Subject: Science
Language: ENGLISH
Grade Level: 5 - 8
Country of Origin: Canada
Copyright Year: 2011
Running Time: 13



Guide Available:
MCI049.pdf


Our two engaging hosts, Professor Peter Plankton and Professor Tess Tube take students on a fun science field trip to discover the properties of air. Through engaging on screen experiments, students explore the various properties of air such as air has mass, air takes up space, air expands when heated, and air can be compressed as well as others.
Related Titles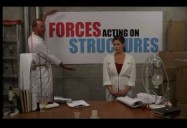 Forces Acting on Structures
Structures are all around us. Everywhere we go; everywhere we look. They come in all shapes and sizes. Some are made by people while others are...
View This Title
McIntyre Media Inc.
MCI048DV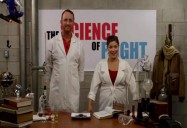 The Science of Flight and Aerodynamics
Building on the Properties of Air DVD, this new program introduces students to the science of flight and aerodynamics. Once students understand the properties...
View This Title
McIntyre Media Inc.
MCI050DV