Home / Loonies, Toonies, Credit & Debit: Financial Literacy for Canadian Teens
Loonies, Toonies, Credit & Debit: Financial Literacy for Canadian Teens
Please install the latest version of Adobe Flash Player to view this content!

Request Preview Access

Catalogue Number: MCI051
Producer: McIntyre Media Inc.
Subject: Family Studies/Home Economics
Language: ENGLISH
Grade Level: 7 - 12
Country of Origin: Canada
Copyright Year: 2011
Running Time: 20



Guide Available:
MCI051.pdf
A concerned teacher stages a financial intervention for some of her students. Through a series of modern and relatable case studies, we explore the balance between needs vs wants, the Canadian wage system, income tax, deductions, banking and interest, credit card responsibility, and some basic info on the stock market.
Related Titles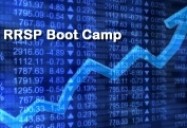 RRSP Boot Camp
The author of 'Moolala: Why Smart People do Dumb Things with their Money' says it is important to put money in RRSPs before the deadline, and explains how...
View This Title
CTV
CTV506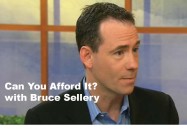 Can You Afford It? (Canada AM)
Financial expert and author Bruce Sellery joins Canada AM to help answer that age-old question: Can you afford it? And if not, he'll offer tips and...
View This Title
CTV
CTV516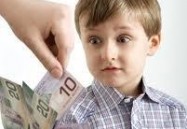 Making Sense of Your Cents: Financial Literacy for Elementary Students
Introduce your younger students to money! From a field trip in a Dollar Store to a visit to a bank to an interview with a volunteer organization, children will...
View This Title
McIntyre Media Inc.
MCI057