Home / Our Canada: The Great Lakes - St. Lawrence Lowlands
Our Canada: The Great Lakes - St. Lawrence Lowlands
This title is a part of the series
Our Canada: Its Geographic Regions Series
This is Canada's smallest geographic region in terms of area, however, it contains the most people. Known as the "Industrial Heartland" of Canada, its climate, soil and location make it ideal for industry, tourism, and agriculture. Water plays an important role in the region. The St. Lawrence River and Great Lakes have been important transportation routes for thousands of years. First used by the Anishinaabe, Huron-Wendat and other First Nation groups, today, this series of locks, dams, and channels allow for the passage of huge ships and barges.
Includes PDF Resource Guide.
Related Titles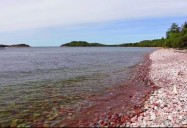 Lake Superior: Undiscovered Vistas Series
Lake Superior - a massive ancient lake roughly the size of Austria - straddles the Canadian and America borders and shares its seemingly endless shores with...
View This Title
Blue Ant Media
BAM307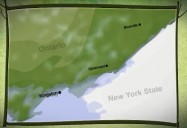 St. Lawrence Islands National Park: A Park For All Seasons Series
The scattered terrain of St. Lawrence Islands is a significant migration corridor for many small mammals and rare wildlife. Sandwiched between some of Canada's...
View This Title
Blue Ant Media
BAM160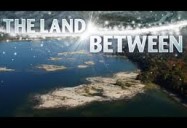 The Land Between Series
This visually spectacular, three-part, high-definition documentary series explores the newly recognized area in Ontario, Canada, that many people are calling...
View This Title
The Living History Multimedia Association
LIV005