For Colleges & Universities: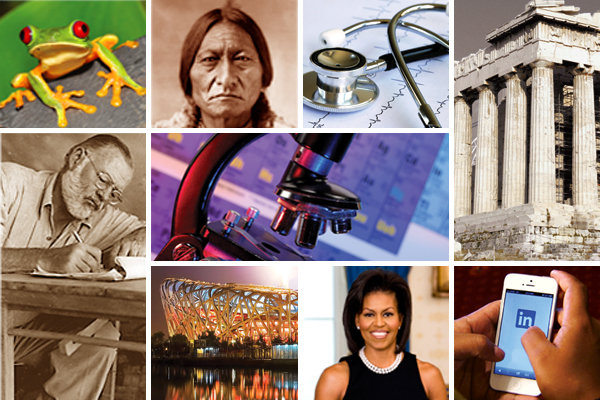 Online Databases
Authoritative, exclusive content on a wide range of topics. With content written by experts and vetted by our editors, our critically acclaimed databases are known for their unprecedented depth of coverage and powerful features.
Customers can be confident that the wide range of material included in our online databases has been written by experts and vetted by our editors. Unlike other content providers, whose products are often nothing more than large amounts of aggregated content, our databases are carefully indexed by subject specialists and are reliable sources of high quality, accurate, and impeccably organized information.
eBook Collection
With our comprehensive eBook collections, you will find exclusive proprietary titles from esteemed Infobase imprints such as Facts On File, Chelsea House, Ferguson's, Bloom's, and Chelsea Clubhouse. Covering a multitude of subject areas, there is content to suit every student, educator, and patron.
Our eBook platform is refreshed with new and updated titles at no additional charge, ensuring that your subscription will always include our best selection of eBooks.

Streaming Video On Demand
You'll find outstanding content—much of it exclusive—from Films for the Humanities and Sciences, ABC News, NBC News, BBC, National Geographic, The NewsHour with Jim Lehrer, Bill Moyers, Shopware, The Open University, A&E, Dartmouth-Hitchcock Medical Center, Fred Friendly Seminars, Cambridge Education, and many more. Programs from more than 800 producers are included in these comprehensive subscriptions—more than you'll find anywhere else.
For Public Libraries:

Access Video On Demand
Access Video On Demand offers public libraries an opportunity to give patrons something that was never feasible - an expansive collection of thousands of high-quality videos that complement the broad range of books in the library.
For more information or to request a free trial please contact us.