Enhanced, new platform with exciting new content features and tools.
Streaming Video On Demand for the College & University Curriculum, Easy Access 24/7
Save yourself time—and your institution money—with the Films On Demand streaming video subscription collections. With unlimited access to almost 20,000 videos, these complete, multi-subject video solutions are an exceptional value and offer convenient one-stop shopping for your institution. Each full-length video has been divided into annotated clips, making it easy to find specific pieces of content quickly.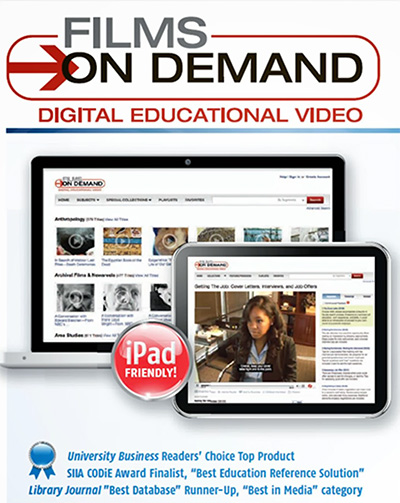 Superior Video Quality
All videos provide a wide range of bit rates (200k–1.5mb) to ensure high quality viewing in variable bandwidth environments. Even at full-screen, the video quality is outstanding.
New Content Added Regularly
Your subscription is kept fresh and continues to grow with approximately 1,000 new titles added each year, making Films On Demand an incredible value for any institution.
The World's Best Producers
Outstanding content from Films Media Group and from more than 700 producers are included in these comprehensive subscriptions—more than you'll find anywhere else. And now you can activate over 50 web channels from vetted sources, tripling the content available.
New features for Administrators:
Upgraded Server Infrastructure - ensures improved overall performance and faster page load speeds.
Redesigned and Responsive Interface - provides a seamless user experience on any type of device.
Customizable Platform - includes home page features, account preferences, and institution branding.
Custom Content Upload Option - allows administrators to add licensed of locally produced content to Films on Demand.
Features:
Thousands of exclusive educational videos & documentaries from top producers, segmented into easy-to-use clips
Unlimited, simultaneous, 24/7 access, in class or off site
New content added monthly
Fast-Forward and Slow Motion for Videos makes it easy to skim through videos quickly or slow them down to explain topic more thoroughly
New ways to share content
"Featured This Month" Calendar
Dynamic bit-rate switching for optimum viewing experience
Powerful browse & search tools, including new Search Assist
Ability to share, save, and organize videos and custom playlists
Closed-captioning and interactive transcripts on thousands of titles
Google Translate on every page
A robust administrative portal with enhanced reporting features
Authenticated search widget and content widget for your library's home page
Authenticated HTML embed code that allows direct access to videos from within Blackboard, Moodle, or other CMS
Free MARC records for every video in your collection
Dynamic citations in Chicago, MLA, and APA styles
iPad friendly
Dozens of clearly written help articles
Freedom from inventory hassles and damaged DVDs.
Google translates for transcripts is a very helpful feature for students whose first language is other than English.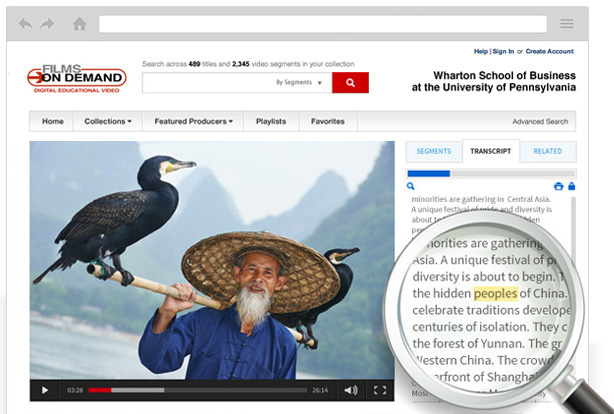 Searchable Transcripts
All streaming videos have captioning and cross-searchable, interactive transcripts, ensuring that the widest audience possible has access to the full range of video content in the subscription. The ability to search not just within the interactive transcripts, but across the full transcripts of all the titles in your account, also provides extremely targeted, specific results.
Flexible Subscription Options
Your subscription collections offer convenient one-stop shopping—with multi subject collections geared colleges and universities, as well as subject-specific collections for specialized departments.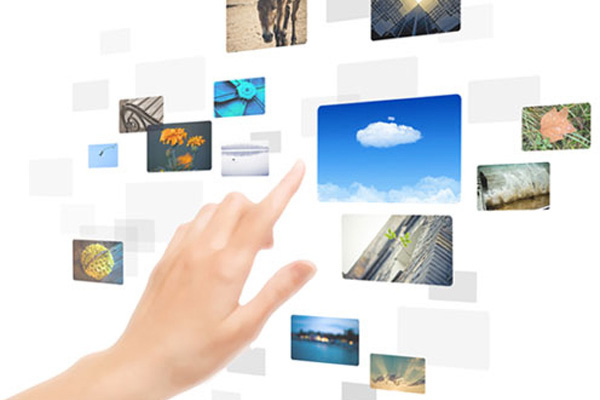 Convenient Segments
Thousands of predefined video clips make it easy to find specific pieces of content quickly. Users can also create their own unique custom segments, which can then be added to a playlist or embedded into a secure website or Learning Management System.
Master Academic Collection
Over 20,000 full-length videos/Over 253,000 segments
Business & Economics
Business Education
Business Technology
Economics
Ethics & Business Law
Finance, Accounting & Taxation
Management
Marketing
---
Science & Mathematics
Biology
Computers & Technology
Earth Science
Environmental Science
Geography
Mathematics
Physical Science
---
Archival Films & Newsreels
FREE with a subscription to the Master Academic Collection
---
Humanities & Social Sciences
Anthropology
Area Studies
Art & Architecture
Communication
Criminal Justice
Education
English & Language Arts
Geography
History
Music
Philosophy & Religion
Political Science
Psychology
Sociology
World Languages
---
Health & Medicine
Diseases, Disorders & Disabilities
Health Care & Treatment
Health Careers
Human Anatomy & Physiology
Nutrition
Personal Health & Wellness
Public Health
Master Career & Technical Education Collection
Over 3,200 full-length videos/Over 30,000 segments
Careers & Job Search
---
Family & Consumer Sciences
Child Care
Culinary Arts
Fashion, Textiles & Interiors
Life Skills
Parenting & Child Development
Guidance & Counseling
Academic Success
Character Educ & Development
Dating &
Marriage
Mental Health
Sex Education
Substance Abuse
---
Technical Education
Automotive Technology
Building & Technical Trades
Engineering Technology
Technical Communication
Best Database

Runners-Up Library Journal


Readers' Choice Top Product

University Business
"Films on Demand is an outstanding value and

highly recommended

." Library Journal
More Collections!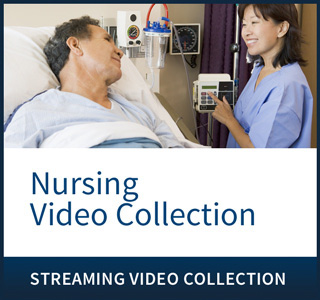 TITLES: 722
This collection is designed not only to help nursing students excel in their studies and pass licensure exams, but also to prepare them for long-term job success in an increasingly complex health care system. It features titles from trusted producers such as Cengage Learning/Concept Media, NEVCO, Wolters Kluwer Health, Institute for Professional Care Education/Medifecta, and others.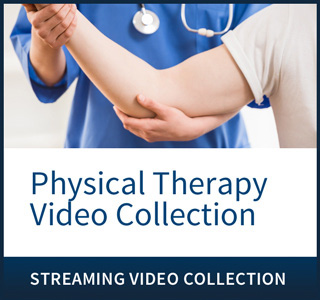 TITLES: 240
This collection brings together 160 videos that will help physical therapy students learn and practice crucial techniques in ways textbooks alone cannot. These short instructional clips from trusted producer Wolters Kluwer Health cover a wide range of physical therapy interventions and examinations, from stretching techniques to wrapping a shin splint.
TITLES: 250
This collection brings a much needed visual component to veterinary students' lessons, facilitating learning in often subtle ways textbooks alone cannot. Its more than 240 titles will help students gain a strong foundation in animal anatomy, physiology, and behavior while learning basic veterinary procedures and an understanding of the workplace.
TITLES: 464
With feature films from the most renowned directors across the globe, this unique collection includes the best of the silent era, groundbreaking international directors, American and European masterpieces from the mid-20th century, award-winning contemporary films featured by Global Lens, and films from Africa and the African diaspora from ArtMattan Productions.
TITLES: 262
This collection will help prepare future allied health professionals for practice across a diverse range of health care settings, whether they are learning how to draw blood, administer medications, or help deliver a baby. The videos include titles from trusted producers such as Elsevier, NEVCO, Center for Phlebotomy Education, InJoy Health Education, Educational Media Distributors, and others.