Home / Frontline: The Persuaders
Frontline: The Persuaders

This item is only available for Canadian orders.
Catalogue Number:
040516
Producer:
PBS Video
Subject:
Business Studies
Language:
English
Grade Level:
9 - 12, Post Secondary
Country Of Origin:
U.S.
Copyright Year
: 2004
Running Time:
90
Frontline examines the "persuasion industries" -- advertising and public relations. To cut through consumers' growing resistance to their pitches, marketers have developed new ways of integrating their messages into the fabric of our lives, using sophisticated market research techniques to better understand consumers and turning to the little-understood techniques of public relations to make sure their messages come from sources we trust.

GUIDE
MORE RESOURCES



---
Related Titles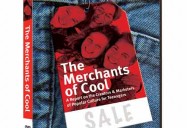 Frontline: The Merchants of Cool
PBS Video
040087
Today's teenagers have money and independence, their lives the object of obsessive focus by...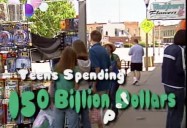 Cracking The Advertising Code
Learning ZoneXpress
430040
If you think "bait and switch" is a fishing tip, you have a lot to learn about...