Home / The War of 1812
The War of 1812

This item is only available for Canadian orders.
For two and a half years, Americans fought against the British, Canadian colonists, and native nations. In the years to come, the War of 1812 would be celebrated in some places and essentially forgotten in others. But it is a war worth remembering—a struggle that threatened the existence of Canada, then divided the United States so deeply that the nation almost broke apart. Some of its battles and heroes became legendary, yet its blunders and cowards were just as prominent. The film shows how the glories of war became enshrined in history – how failures are quickly forgotten – how inconvenient truths are ignored forever.
With stunning re-enactments, evocative animation and the incisive commentary of key experts, The War of 1812 presents the conflict that forged the destiny of a continent. The production of this documentary straddled the border and this important historic event is presented from a variety of perspectives, featuring American, Canadian, British and Native experts.

GUIDE


No content found.
"rich with detail about a period in Canada's history that is not often discussed…time well spent" Scott Stinson, National Post, Oct 6, 2011.
"We knew we had to get everything right. We were working with some very prickly scholars who made sure we weren't biased." Producer Lawrence Holt, Macleans, Oct 6, 2011

No content found.
---
Related Titles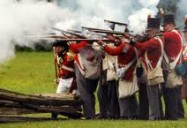 Overview Of The War of 1812 (Canada AM)
200 years ago on June 18th, 1812, President James Madison and the United States Congress declared...
PBS Video
CTV555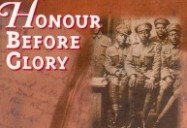 Honour Before Glory
This documentary presents the story of Canada's one and only all-Black military battalion in the...
PBS Video
ASP000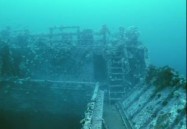 The Battle of Bell Island (W5)
For two days in the fall of 1942, German Forces attacked Canada in the Battle of Bell Island...
PBS Video
CTV449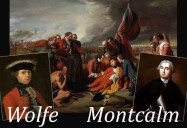 The Plains of Abraham Mysteries: Unexplained Canada (Episode 5)
Knowing that a battle with the British could change the outcome of life in the colony, the...
PBS Video
KAR004