Home / NOVA: 3D Spies of WWII, Destroying Hitler's Top Secret Rockets
NOVA: 3D Spies of WWII, Destroying Hitler's Top Secret Rockets

This item is only available for Canadian orders.
Catalogue Number:
041480
Producer:
PBS Video
Subject:
World History
Language:
English
Grade Level:
9 - 12, Post Secondary
Country Of Origin:
U.S.
Copyright Year
: 2012
Running Time:
60
During World War II, Hitler's scientists developed terrifying new weapons of mass destruction. Allied intelligence pored over millions of air photos shot over German territory by specially converted, high-flying Spitfires. With 3D graphics that recreate exactly what the photo spies saw, NOVA tells the suspenseful, previously untold story of air photo intelligence that played a vital role in defeating Hitler.
---
Related Titles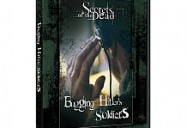 Secrets of the Dead: Bugging Hitler's Soldiers
PBS Video
041652
In the aftermath of World War II, ordinary German soldiers claimed they knew nothing about the...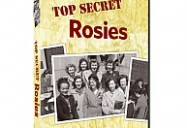 Top Secret Rosies: The Female Computers of WWII
PBS Video
041339
In 1942 soon after the Japanese attack on Pearl Harbor, a secret military program was launched to...