Home / American Masters: Althea
American Masters: Althea

This item is only available for Canadian orders.
Althea Gibson emerged as a most unlikely queen of the highly segregated tennis world of the 1950s. Her roots as a sharecropper's daughter, her family's migration to Harlem, her mentoring from Sugar Ray Robinson, David Dinkins and others, her fame that thrust her unwillingly into the glare of the early Civil Rights movement, all bring the story into a much broader realm of African American history, transcending sports.
Grand Jury Prize
Best Documentary
American Black Film Festival 2015
"Her road to success was a challenging one, but I never saw her back down" - Billie Jean King, Executive Producer
---
Related Titles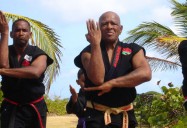 The Black Kungfu Experience
PBS Video
041658
This film focuses on how a group of African American pioneers became respected masters in a...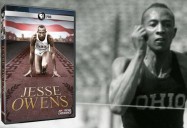 American Experience: Jesse Owens
PBS Video
041539
On August 2, 1936, when the 22-year-old son of a sharecropper entered the Olympic Stadium in...