Home / CONDUCTING PARENT - TEACHER CONFERENCES
CONDUCTING PARENT - TEACHER CONFERENCES

This item is only available for Canadian orders.
To run a successful parent-teacher conference, educators need a wide range of skills at their disposal-and a healthy supply of confidence. This video builds both, providing solutions to the problems and frustrations that many teachers face when interacting with parents and guardians. The program explores step-by-step preparation strategies-including specific knowledge and data to have at hand, the best ways to introduce topics of concern and personalized feedback, and the communication and conflict-resolution skills needed to work effectively with parents. In-depth role-playing illustrates positive and negative ways in which a conference might play out and details the most compelling methods for conveying a student's academic, social, and emotional progress. Interviews with teachers and parents reinforce essential concepts and highlight real-world challenges and rewards surrounding this vital part of education. A workbook designed especially for Professional Development workshop coordinators-containing video viewing instructions, a post-viewing discussion guide, and skill-building exercises-is also included. A Films for the Humanities & Sciences Production. (32 minutes)

Correlates to National Board for Professional Teaching Standards.
---
Related Titles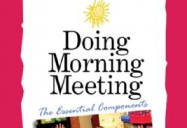 Doing Morning Meeting
The Responsive Classroom
000012
Morning Meeting is a simple and powerful tool for improving classroom climate. In K - 8 classrooms...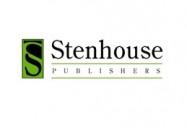 Parent Leadership/In and Out of School
Stenhouse Publishers
000145
This new, combined DVD package brings you two programs, Parent Leadership and In and Out of School...