Home / Renewable Energy
Renewable Energy

This item is only available for Canadian orders.
This title is a part of the series
Ethical Markets: Growing the Green Economy
This program examines the urgent need not only in the U.S. but across the world for sustainable energy; it also illustrates how new power production methods are becoming a reality. Alternative energy trendsetters are featured, including Time magazine "Hero for the Planet" Geoffrey Ballard, who explains his hydrogen fuel cell innovations. Evergreen Solar vice president Mark Farber describes his company's advanced solar cell production methods and its mission to provide access to energy in the developing world a goal shared by the Solar Electric Light Fund, says executive director Bob Freling. In addition, Rocky Mountain Institute founder Amory Lovins promotes the benefits of small solar power plants, and economist Hazel Henderson explores the potential of wind energy.
---
Related Titles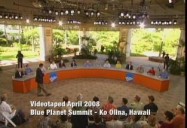 Fueling Our Future: A Fred Friendly Seminar on Alternative Energy
Films Media Group
393611
Produced in Oahu, Hawaii, during the 2008 Blue Planet Energy Summit, this Fred Friendly Seminar...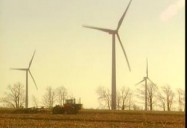 Caution to the Wind (W5)
CTV
CTV426
Ontario Energy Minister George Smitherman is all smiles at the opening ceremony of the Melancthon...