Home / Biotechnology on the Farm and in the Factory: Agricultural and Industrial Applications
Biotechnology on the Farm and in the Factory: Agricultural and Industrial Applications

This item is only available for Canadian orders.
This title is a part of the series
Biotechnology in the 21st Century
As the world's population and overall standard of living continue to increase, the growing demand for food, fuel, and consumer products has reached unprecedented levels. This program examines how biotechnology is helping to meet those needs through genetic engineering to increase crop yields and improve the nutritional value of key staple foods; animal agriculture, founded on selective breeding and edging toward lab-based genetic engineering; and industrial applications of biotech in the manufacturing of chemicals, textiles, beverages, and fuel. Commentary is provided by Steve Pueppke and Len Fleck, of Michigan State University; Farzaneh Teymouri and Susanne Kleff, of MBI International; Jeanne Orhnberger, of Genetics Squared; and Bob Forgey, of ProNAi Therapeutics.



---
Related Titles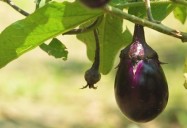 GM Food - Cultivating Fear
Films Media Group
394882
A new generation of GM foods is winning over governments and former critics of the technology, and...