Home / Clean Food, Organic Agriculture
Clean Food, Organic Agriculture

This item is only available for Canadian orders.
This title is a part of the series
Ethical Markets: Growing the Green Economy
Although more than 12,000 organic farms operate in the United States, increasing demand for organically grown food requires substantial imports from abroad. This program delves into the world of sustainable, eco-friendly agriculture; it also highlights advances that should eventually enable all Americans to "act locally" when they shop for organic food. George Siemon, founder and CEO of Organic Valley, talks about the inner workings of his cooperative organization, while green food producers Anthony Rodale, Gary Hirshberg, and Gary Erickson explain the challenges and rewards of their successful operations. In another segment, renowned activist Vandana Shiva expounds on the social, environmental, and health-related consequences of traditional corporate farming.
---
Related Titles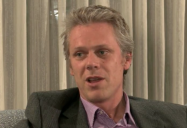 Financing the Green Entrepreneurs: Andrew Heintzman - The Green...
Paper Tiger
PT0027
Interview with Andrew Heintzman, the president and co - founder of Investeco, the first Canadian...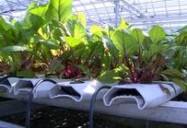 The World's First Rooftop Farm: Mohamed Hage
Films Media Group
394541
This episode of The Green Interview features Mohamed Hage, who is turning the flat rooftops of...