Home / All About Happiness
All About Happiness

This item is only available for Canadian orders.
Catalogue Number:
393707
ISBN Number:
978-1-60467-274-9
Producer:
Films Media Group
Subject:
Health and Medicine
Language:
English
Grade Level:
9 - 12, Post Secondary
Country Of Origin:
United States
Copyright Year
: 2008
Running Time:
37
Trying to find happiness is the search of a lifetime, and in this multi-segment ABC News program, a diverse cross-section of experts shares insights into the psychological and physiological constituents of happiness; the effects of genes, life circumstances, and intentional activities on happiness; where on Earth the most-and least-happiness is said to exist; and the story of one person who followed his bliss by building a two-ton boat out of...wine bottle corks! Daniel Gilbert, author of Stumbling on Happiness; Sonja Lyubomirsky, author of The How of Happiness: A Scientific Approach to Getting the Life You Want; and Eric Weiner, author of The Geography of Bliss, are featured. Original ABC News broadcast title: Happiness.
---
Related Titles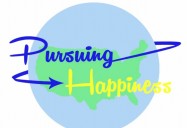 Pursuing Happiness
Passion River Films
PR3209
Join the journey and discover the secrets to living a truly happy life as two film-makers travel...