Home / Blogging in the Classroom
Blogging in the Classroom

This item is only available for Canadian orders.
This title is a part of the series
Blogging and Podcasting in the Classroom
Blogs may be driving print journalists out of business, but they're doing wonders for the teaching profession. This program helps educators learn more about blogging and the best ways to integrate it into the classroom. Showing how blogs help communicate ideas and connect readers worldwide, the video focuses on the benefits of blogging for both teachers and students. Specific topics include blogging strategies for increasing student motivation, reading comprehension, writing skills, collaboration, and healthy social interaction. Viewers will also learn about blogging for course announcements, reading assignments, professional development networking, student journalism, and other purposes.
---
Related Titles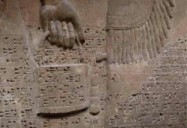 Spreading the Word: Fry's Planet Word
BBC
BBC035
In this program, Stephen Fry delves into the history of the written word, starting with the...