Home / SuperFreakonomics with Levitt and Dubner
SuperFreakonomics with Levitt and Dubner

This item is only available for Canadian orders.
Catalogue Number:
393883
Producer:
Films Media Group
Subject:
Business Studies
Language:
English
Grade Level:
9 - 12, Post Secondary
Country Of Origin:
U.S.
Copyright Year
: 2009
Running Time:
39
In this ABC News program, SuperFreakonomics authors Steven D. Levitt and Stephen J. Dubner give the concept of cause and effect a whack on the head. In a whirlwind round of 20 questions, Levitt and Dubner make forays into the worlds of business, education, health care, environmental science, and psychology to shed light on how a doctor's necktie can harm patients, why emergency rooms should be located at airports, how lasers could reduce the spread of malaria, a connection between the birth control pill and fewer teachers in America's public schools, a disconnect between locally grown produce and carbon emissions, how a garden hose to the stratosphere could cool down the Earth, the enticing economics of being a high-end call girl, and much, much more. Original broadcast title: 20 Questions You Never Thought to Ask.
---
Related Titles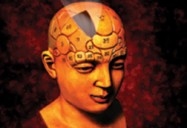 Psychology Media Suite
Films Media Group
393354
The Psychology Media Suite will add a dynamic new dimension to any college, Advanced Placement...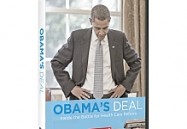 FRONTLINE: Obama's Deal
PBS Video
041236
Health care reform was the first big policy deal taken on by the Obama administration. Many say the...