Home / Music of the Brain
Music of the Brain

This item is only available for Canadian orders.
Catalogue Number:
393887
ISBN Number:
978-1-61616-832-2
Producer:
Films Media Group
Subject:
Science
Language:
English
Grade Level:
9 - 12, Post Secondary
Country Of Origin:
U.S.
Copyright Year
: 2009
Running Time:
56
As many non - Western cultures have always known, music affects human development from the womb to the grave, in fact, it may even have specific health benefits. This documentary examines the role music plays in shaping our brains and improving our well - being. Starting with the effect of musical vibrations on premature infants in neonatal intensive care, the film moves on to study the role of music in enhancing childhood learning, the rewards of music therapy in hospitals, and the ways in which music can help the elderly. Expert commentators include Dr. Isabelle Peretz, a specialist in music cognition, and Dr. John Sloboda, a pioneer in the field of music psychology.
---
Related Titles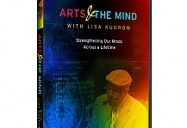 Arts & The Mind
PBS Video
041633
This two - part special reveals the crucial impact of the arts on the human brain across our...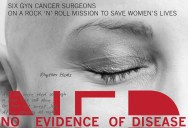 No Evidence of Disease
Indiecan Entertainment Inc.
ICE028
NO EVIDENCE OF DISEASE, the words every patient dreams to hear, interweaves the harrowing...