Home / Becoming Me: The Gender Within
Becoming Me: The Gender Within

This item is only available for Canadian orders.
Catalogue Number:
393893
ISBN Number:
978-1-61616-643-4
Producer:
Films Media Group
Subject:
Guidance
Language:
English
Grade Level:
9 - 12, Post Secondary
Country Of Origin:
U.S.
Copyright Year
: 2009
Running Time:
40
What ultimately determines a person's gender? Is it chromosomes, hormones, genitals, or an innate sense of self? In this Telly Award-winning program, five transgendered individuals between the ages of 20 and 50 speak openly about what it has meant to them to be "transgendered," their first experiences of gender confusion, life after coming out, family responses, and more. Advice for others who may be questioning their own gender is provided, and the process of sexual reassignment surgery is addressed.

Contains clinically explicit language.

An expanded version of Becoming Me: The Gender Within with graphic operating room footage of male-to-female and female-to-male SRS performed by Dr. Marci Bowers.
GUIDE



2009 Telly Award Winner


---
Related Titles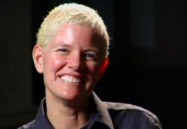 When I Knew
Films Media Group
393582
Inspired by the book of the same name, When I Knew, co-directed by filmmakers Fenton Bailey and...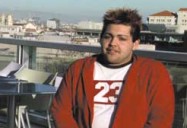 Being Gay: Coming Out in the 21st Century
Films Media Group
010285
Today, while gays, lesbians, bisexuals, and transgenders are no longer forced to hide their sexual...