Home / Speaking Essentials
Speaking Essentials

This item is only available for Canadian orders.
This title is a part of the series
Communication Essentials
Catalogue Number:
393911
ISBN Number:
978-1-61616-455-3
Producer:
Films Media Group
Subject:
Business Studies
Language:
English
Grade Level:
9 - 12, Post Secondary
Country Of Origin:
U.S.
Copyright Year
: 2010
Running Time:
20
Does giving a typical business presentation put a person in mortal danger? Of course not, but statistics suggest that many people dread public speaking more than they fear death. This program shows students ways to overcome that kind of paralysis and transform it into positive energy. These include thorough preparation (from learning the wants and needs of the audience to scoping out the location at which the speech will take place) as well as starting with a strong opener, finding the right pace, using nonverbal communication, and more.
---
Related Titles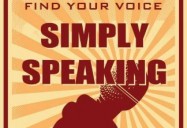 Simply Speaking
Tumbleweed Entertainment
TWE000
Has public speaking become a dinosaur? In the age of blogs, texting, Twitter and Facebook, has the...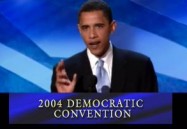 The 5 Communication Secrets That Swept Obama to the Presidency
Films Media Group
393724
What specific skills enabled a young state senator to become, in the space of four years, President...