Home / 20,000 Cables under the Sea: The Internet and the Physics of Fiber Optics
20,000 Cables under the Sea: The Internet and the Physics of Fiber Optics

This item is only available for Canadian orders.
Catalogue Number:
393986
Producer:
Films Media Group
Subject:
Science
Language:
English
Grade Level:
Post Secondary, Adult
Country Of Origin:
U.S.
Copyright Year
: 2010
Running Time:
46
The Internet's mind-boggling flow of data that circulates so freely "in the cloud" does much of its real-world traveling beneath the sea in bundles of fiber optic cable. This program sets sail on the Leon Thevenin as a repair team identifies a damaged length of cable on the floor of the North Sea and then painstakingly splices in a new section. In addition, the program discusses high-bandwidth digital developments such as naked-eye 3-D video and describes the principles of applied fiber optic physics, cable-manufacturing processes, and cable-laying techniques that are making such advanced Internet technology a reality.
---
Related Titles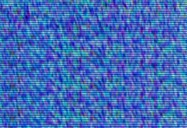 The Quantum Tamers: Revealing Our Weird and Wired Future
Films Media Group
393891
Beginning with a condensed history of classical and quantum physics to contextualize the current...