Home / Kiva: U.S.A.
Kiva: U.S.A.

This item is only available for Canadian orders.
This title is a part of the series
Alvin's Guide to Good Business: Case Studies in Social Entrepreneurship
Catalogue Number:
394039
ISBN Number:
978-1-61733-989-9
Producer:
Films Media Group
Subject:
Business Studies
Language:
English
Grade Level:
9 - 12, Post Secondary
Country Of Origin:
U.S.
Copyright Year
: 2010
Running Time:
22
Despite its success in alleviating poverty, particularly among women, microfinance has reached only eight percent of the world's poor. San Francisco-based Matt Flannery and Premal Shah have devised the first online platform for microfinance lending. Kiva, which means "unity" in Swahili, is a website that allows individuals to lend 25 dollars to specific small businesses in the developing world. Kiva.org works with a network of microfinance institutions that use the site as a marketplace to attract loans for their clients. This program accompanies Alvin Hall as he tries to help Kiva.org achieve its ambitious expansion goals and bring a growing number of lenders directly to small entrepreneurs.
---
Related Titles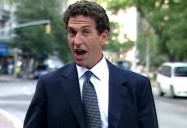 The Empty ATM: Inside Argentina's Broken Economy
Films Media Group
393532
In December 2001, the Argentine government defaulted on $155 billion in public debt. This Wide...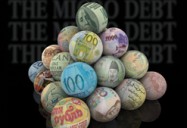 The Micro Debt: A Critical Investigation
Films Media Group
394179
For decades, experts have hailed microcredit as the paramount solution to global poverty. But there...