Home / Rupert Murdoch: Media Emperor
Rupert Murdoch: Media Emperor

This item is only available for Canadian orders.
Catalogue Number:
394067
ISBN Number:
978-1-60467-517-7
Producer:
Films Media Group
Subject:
Business Studies
Language:
English
Grade Level:
Post Secondary, Adult
Country Of Origin:
United States
Copyright Year
: 2007
Running Time:
53
How did the heir to a small Australian newspaper become the ruler of a global media empire? How has he altered the face of publishing, broadcasting, media consumption, and even politics? This program examines the career of Rupert Murdoch, focusing on his creation of highly successful media establishments at the expense, many say, of substance and journalistic integrity. Outlining Murdoch's upbringing and sink-or-swim appropriation of the family business, the film describes his entry into British publishing, the violent labor conflicts it touched off, and his eventual expansion into television and worldwide media. Expert commentary comes from Jon Fine of BusinessWeek, Emma Duncan of The Economist, and FAIR founder Jeff Cohen.
---
Related Titles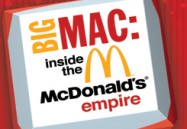 Big Mac: Inside the McDonald's Empire
Films Media Group
394071
Despite the low-wage, low-prestige reputation of the typical "McJob," a McDonald's franchise owner...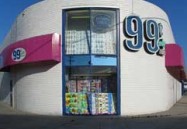 How I Made My Millions
Films Media Group
394080
In ten concise entrepreneurship case studies, CNBC profiles successful companies and product lines...