Home / The Age of Wal-Mart: Inside America's Most Powerful Company
The Age of Wal-Mart: Inside America's Most Powerful Company

This item is only available for Canadian orders.
Catalogue Number:
394096
ISBN Number:
978-1-4213-8993-6
Producer:
Films Media Group
Subject:
Business Studies
Language:
English
Grade Level:
9 - 12, Post Secondary
Country Of Origin:
U.S.
Copyright Year
: 2004
Running Time:
82
In this Peabody Award-winning program, CNBC's David Faber scrutinizes Wal-Mart as he seeks to understand how the company has ascended to the heights of power it has come to occupy-and whether this juggernaut can continue to succeed in the face of increased opposition. Given unprecedented access, Faber takes viewers from an annual managers' meeting that resembles an evangelical revival to the opening of a new store in China, where Wal-Mart is one of the country's leading importers. Faber also sits down for a one-on-one with CEO Lee Scott, who addresses criticisms over outsourcing, community friction, lawsuits, and other issues.
---
Related Titles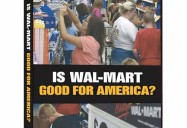 Frontline: Is Wal-Mart Good For America?
PBS Video
040518
FRONTLINE offers two starkly contrasting images: one of empty storefronts in Circleville, Ohio; the...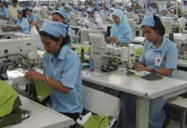 Made in Asia: Fast, Cheap, and Fair?
Films Media Group
394078
Most industries exploit the advantages of globalization-specifically, low labor costs. Recently...