Home / Inside American Airlines
Inside American Airlines

This item is only available for Canadian orders.
Catalogue Number:
394097
ISBN Number:
978-1-4213-9186-1
Producer:
Films Media Group
Subject:
Business Studies
Language:
English
Grade Level:
9 - 12, Post Secondary
Country Of Origin:
U.S.
Copyright Year
: 2006
Running Time:
91
A detailed and revealing case study, this CNBC program guides viewers through the corporate dimensions of the world's largest passenger jet fleet. Students will witness high-level management maneuvers undertaken behind the closed doors of executive suites. Several rarely discussed aspects of the airline industry are addressed-chief among them, how a labor-management conflict is sorted out and how the truce resulting from it holds bankruptcy at bay. The science of ticket pricing is also featured. All these revelations take place against a backdrop of geopolitical uncertainty, volatile fuel prices, and cutthroat competition. An ideal platform for launching lectures and class discussion.
---
Related Titles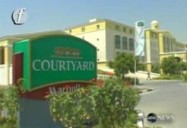 The Man Behind the Marriott Empire: Bill Marriott
Films Media Group
394090
The Enron era saw the rise of a Machiavellian management style, but Bill Marriott sets a different...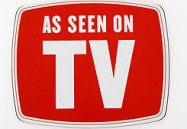 King of the Infomercial: A. J. Kubani
Films Media Group
394091
There's a fine art to selling earlobe lifts, inflatable massage boots, and mini-staircases for...