Home / Effective Internet Search: Basic Tools and Advanced Strategies
Effective Internet Search: Basic Tools and Advanced Strategies

This item is only available for Canadian orders.
This title is a part of the series
Internet Research and Information Literacy: Effective Strategies and Cautionary Tales
Catalogue Number:
394155
Producer:
Films Media Group
Subject:
Media Literacy
Language:
English
Grade Level:
9 - 12, Post Secondary
Country Of Origin:
U.S.
Copyright Year
: 2011
Running Time:
22
Formed decades ago from a small pool of data sources, the Internet has grown into a seemingly endless ocean of information, in which today's young researcher can easily get lost. This video introduces strategic, study - related online search methods that teenage or college - level viewers may not be familiar with, especially if they're accustomed to the more recreational side of the Internet. Outlining ways to formulate initial questions about a topic, the program offers examples of frequently used search engines (from Google to specialized databases) and how to take advantage of them using keywords, quotation marks, Boolean operators, nesting, wildcard and truncation symbols, and other typed-in directives. Result-oriented topics are also featured, including: the differences between primary, secondary, and tertiary sources; the best criteria for confirming the legitimacy of a particular Web site; and helpful techniques for searching within a site.
GUIDE



---
Related Titles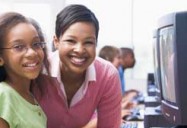 Media Literacy in the 21st Century Classroom
Films Media Group
393882
The more digital technology becomes inseparable from our daily lives, the more chances corporate...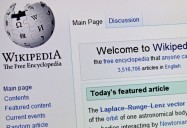 Internet Research: What's Credible?
Films Media Group
394615
On the Internet, it's incredibly easy, and fast, to research a topic with a few simple keystrokes...