Home / When the World Breaks: Actors and Artists Recall the Great Depression
When the World Breaks: Actors and Artists Recall the Great Depression

This item is only available for Canadian orders.
Catalogue Number:
394202
ISBN Number:
978-1-61733-248-7
Producer:
Films Media Group
Subject:
History
Language:
English
Grade Level:
9 - 12, Post Secondary
Country Of Origin:
U.S.
Copyright Year
: 2010
Running Time:
58
"The world breaks every one," Ernest Hemingway wrote in A Farewell to Arms, "and afterward many are strong at the broken places." This program applies those sentiments to the Great Depression and what it taught many Americans about creativity and survival. A multitude of well-known cultural figures-including Mickey Rooney, Jerry Stiller, Ray Bradbury, Phyllis Diller, and other artists and entertainers-share vivid memories of the period, accompanied by a vibrant tapestry of archival footage. Their stories of poverty, foreclosures, family crises, and social injustice bring to life a formative decade in U.S. history while shedding light on today's challenges. Prominent psychologists, activists, and economists are also featured.
Recommended by Booklist.
---
Related Titles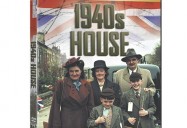 1940s House
PBS Video
040201
One modern family takes on the challenge of domestic life on Britain's home front in this gritty...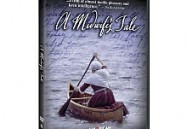 A Midwife's Tale: American Experience
PBS Video
040348
Based on her personal diary, this program presents a dramatic exploration of the life of Martha...