Home / Brake Fundamentals, ABS, and Flaring
Brake Fundamentals, ABS, and Flaring

This item is only available for Canadian orders.
This title is a part of the series
Braking Systems ASE Certification Series
Catalogue Number:
394304
ISBN Number:
978-1-62102-262-6
Producer:
Films Media Group
Subject:
Tech/Voc
Language:
English
Grade Level:
9 - 12, Post Secondary
Country Of Origin:
U.S.
Copyright Year
: 2012
Running Time:
33
The laws of physics are central to brake technology, but you've got to put theory into practice when servicing a braking system. This video helps automotive students and trainees build a solid knowledge base in brake diagnosis and repair, from the wonders of ABS technology's three modes of operation to the nitty-gritty of flaring a brake line. Illustrating the basic roles of the master cylinder and the brake booster, the video looks at antilock systems, traction control, and the basics of inputs and outputs. Scan tool testing is also illustrated. Then, viewers learn the proper way to bend, cut, flare, and install a brake line, including both double flare and ISO or bubble flare techniques, as well as how to troubleshoot brake hose problems.
GUIDE



---
Related Titles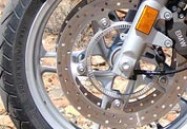 Brake Systems
Films Media Group
010805
Updated for 2008! In order to properly inspect and repair a car's brakes, students need to...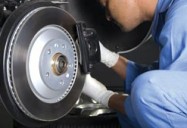 Brake System Service
Films Media Group
010804
Updated for 2008! Brake system service is not only a major aspect of automotive...