Home / Professional Image: Professionalism 101
Professional Image: Professionalism 101

This item is only available for Canadian orders.
This title is a part of the series
Professionalism 101: Skills to Succeed and Advance at Work
Catalogue Number:
394315
Producer:
Films Media Group
Subject:
Career Education
Language:
English
Grade Level:
9 - 12, Post Secondary
Country Of Origin:
U.S.
Copyright Year
: 2012
Running Time:
25
Being well dressed is only one part of presenting a good workplace image...what if you've done your best to maintain fast-track skills and are then asked to perform a menial task? This program guides viewers through a breakdown of just what constitutes career-appropriate demeanor. With an emphasis on having a good attitude, the video discusses handling mistakes, determining dress codes, staying abreast of industry trends, workspace appearance, and even kitchen etiquette. A list of specific - and learnable - leadership qualities is provided, while a group of young professionals recounts anecdotes of workplace successes and mistakes throughout.

No content found.

No content found.
---
Related Titles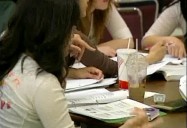 Job Hunt 101
Kristine Verendia, a recent graduate from Ryerson University, shares her experience as she prepares...
CTV
CTV364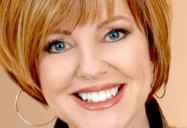 Career Advice with Pattie Lovett-Reid
Where do I go from here? You're in college or university. You're about to graduate. Thinking about...
CTV
CTV578