Home / Mobile App Research and Planning
Mobile App Research and Planning

This item is only available for Canadian orders.
This title is a part of the series
Creating Mobile Apps
The process of bringing a successful app to market begins long before the actual software is developed. As with any endeavor that fuses commerce and creativity, the app usually starts with a spark of inspiration and gets fleshed out through market research and intensive planning. This program takes viewers through those initial phases with hip, high-energy visuals and commentary from experts who create apps for a living. Topics include identifying the target audience or consumer base; studying apps aimed at a similar market; creating a project plan; designing with a focus on ease of use and the customer's ability to share with other users; strategizing to compete against more corporate, big-budget apps; considering various development tools to utilize; thinking ahead regarding platform options; looking at monetization models; distinguishing between apps that deliver a lot of content and those that use little or none; using content management systems; and projecting costs and profitability.
GUIDE



---
Related Titles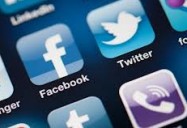 Social Media for Business Marketing
Films Media Group
394506
The use of social media to promote business is one of the fastest - growing areas of marketing...